Fujairah

FUJAIRAH, UNITED ARAB EMIRATES, 1301
Cape Diving International (L.L.C.) is a professional commercial diving company that provides a full range of underwater ship husbandry services to vessel owners and ship management companies, worldwide. Our company is strategically based within the Port o ...
Read More...

Fujairah Free Zone, Fujairah, United Arab Emirates, 5190
We are full equipped Commercial Diving and Marine Services company located into the Port of Fujairah, dedicated to provide high quality underwater services for the shipping.Our approach combines knowledge of industry requirements with specialized training ...
Read More...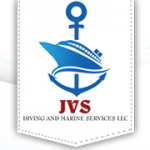 FUJAIRAH PORT, FUJAIRAH, United Arab Emirates
www.jvsfujairahhullcleaning.com
Underwater, divers, Photographic, Inspections, CCTV/Video, Hull coating, Underwater hull cleaning, Propeller super polishing Blanking of sea chests & overboard discharges Installation of cofferdams Replacement of transducers & speed logs

PLOT No.12B, FUJAIRAH, United Arab Emirates
Underwater, divers, Photographic, Inspections, CCTV/Video, Hull coating, Underwater hull cleaning, Propeller super polishing Blanking of sea chests & overboard discharges Installation of cofferdams Replacement of transducers & speed logs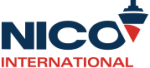 FUJAIRAH, United Arab Emirates, 2825
Underwater, divers, Photographic, Inspections, CCTV/Video, Hull coating, Underwater hull cleaning, Propeller super polishing Blanking of sea chests & overboard discharges Installation of cofferdams Replacement of transducers & speed logs