Miramar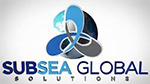 3601 SW 160th, Miramar, MIAMI, USA
Subsea Global Solutions is the globally formed corporation consisting of the assets and personnel of Miami Diver LLC, Miami Diver Panama, Miami Diver International, and Parker Diving Service LLC. With a dedicated staff situated globally, Subsea Global Sol ...
Read More...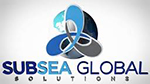 3601 SW 160th, Miramar, USA, FL 33027
We are one of the few full-service underwater marine contractors that can provide project management, in-house engineering, marine and upland environmental services, and the full spectrum of commercial diving services. We do this through our three core se ...
Read More...