Hampshire

Portsmouth, Hampshire, ENGLAND U.K, PO6 9DW
Divers Underwater worksHirers of diver/crane operated dual purpose dredging equipment lightweight road transportable containerised systems shallow onshore/deepwater offshore applications for the removal of silt to aggregate.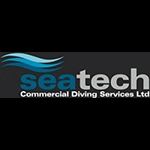 Unit 14, Bottings Ind. Estate, Southampton, Hampshire., SO30 2DY
Seatech Commercial Diving Services can provide a wide range of inspection and ROV (Remote Operated Vehicles) services to consultant engineers, local and regional authorities. Seatech can execute any underwater inspection and maintenance requirements that ...
Read More...