ISTANBUL

SEHITASIM CAD. YENILIK SOK. DEVRAN IS HANI NO.11, KAT.3, 34353, BESIKTAS, ISTANBUL, Turkey
Vessel Salvage Sea Charge and Discharge Lines, All Kinds of Underwater Inspection, Flat Bottom Inspection Seaport Contsructions, Underwater With Insert Repair Buoy Establshment & Maintenance, Cathodic Protection and Fittings, Underwater Welding and Cu ...
Read More...

Sahil Bulvarı Alize İş Merkezi No:19, Tuzla, İstanbul, Turkey
Reis Diving and underwater service, makes ship rescue, wreck removal,sea construction, ship harbour maintenance and underwater maintenance with is proffessional workers.

Kavacık Mahallesi Ekinciler Caddesi Uluer, Istanbul, Turkey, 5-6 Beykoz
As we Alesta Diving and Underwater Services Industry Trade Limited Company so that  giving better service , we've gone into  facility with our professional staff and new title in 2010 September. Definite part of our works that done and given ser ...
Read More...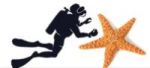 Aydıntepe Mah. 100, Tuzla, ISTANBUL, Turkey
Underwater, divers, Photographic, Inspections, CCTV/Video, Hull coating, Underwater hull cleaning, Propeller super polishing Blanking of sea chests & overboard discharges Installation of cofferdams Replacement of transducers & speed logs