Rotterdam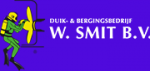 Drutenstraat 5, Rotterdam, THE NETHERLANDS, 3087 CC
Our work is comprehensive where it concerns diving and salvage operations. No job is too small or too large for us. Yet, we are more than a party that just executes. We support clients with advice and assistance pertaining to the approach to the work. And ...
Read More...

ROTTERDAM, Netherlands, 3196 KD
UMC has built a worldwide network of services specialising in affordable, flexible solutions for all classes of marine, offshore and naval vessels, rigs, platforms, FPSO's/FSO's, marine and mooring units. UMC delivers underwater and afloat Inspection, Rep ...
Read More...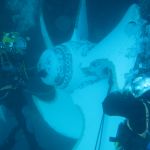 Albert Plesmanweg 35, Rotterdam, Netherlands, 3088 GA
FN Diving performs a wide variety of submerged quality work, have a look at some of our solutions.Our mission is to provide the highest quality underwater repairs maintenance and inspections for the international merchant fleet. Underwater Ship repairUnd ...
Read More...

Wilhelminaplein 1 – 40, Rotterdam, Netherlands
Underwater works. Divers. Ships Repairs & Services. Hydrex offers fast underwater ship repair and maintenance solutions to ship owners and the offshore industry and keeps vessels out of drydock. Providing a service that is both versatile and effective ...
Read More...