Malta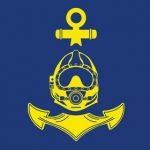 Landier 3, Malta, MST 4000
Triton Diving Services Ltd offers a wide range of services related to underwater maintenance and repairs of vessels and offshore structures. Underwater, divers, Photographic, Inspections, CCTV/Video, Hull coating, Underwater hull cleaning, Propeller supe ...
Read More...

21, Telghat il-Vittmi tal-Pulvrista, Vittoriosa, Malta
Alldive operates from Malta and specializes in In-Water Surveys, propeller polishing, underwater video and photography, hull cleanings, underwater welding and cutting, underwater cleaning, both inside and outside Maltese harbours. Ever since it was estab ...
Read More...