Netherlands
Divers at Netherland and Professional diving contractors, approved by Classifications for underwater repairs and IWS.

Wilhelminaplein 1 – 40, Rotterdam, Netherlands
Underwater works. Divers. Ships Repairs & Services. Hydrex offers fast underwater ship repair and maintenance solutions to ship owners and the offshore industry and keeps vessels out of drydock. Providing a service that is both versatile and effective ...
Read More...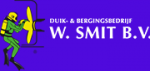 Drutenstraat 5, Rotterdam, THE NETHERLANDS, 3087 CC
Our work is comprehensive where it concerns diving and salvage operations. No job is too small or too large for us. Yet, we are more than a party that just executes. We support clients with advice and assistance pertaining to the approach to the work. And ...
Read More...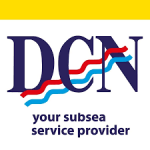 Van Konijnenburgweg 151, Bergen op Zoom, THE NETHERLANDS, 4612 PL
DCN Diving is a specialist subsea service provider delivering innovative engineering and subsea solutions for offshore oil and gas, renewable energy infrastructure and civil marine works.With three companies in three countries, a daily deployment of 80-20 ...
Read More...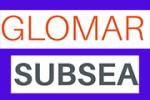 Het Nieuwe Diep, Den Helder, Netherlands, 34A3
GloMar Subsea is the One-Stop-Shop subsea service provider with our own vessels, equipment, subsea and topside services setting us apart from other organizations. We offer a wide range of subsea services and have direct access and control  ...
Read More...

Haringbuisweg 37, Vlaardingen, Netherlands, 3133 KP
Underwater, divers, Photographic, Inspections, CCTV/Video, Hull coating, Underwater hull cleaning, Propeller super polishing Blanking of sea chests & overboard discharges Installation of cofferdams, Replacement of transducers & speed logs

Rosmolenweg 20, Papendrecht, Netherlands
We provide assistance to incoming and outgoing seagoing vessels – including ro-ro ships, oil and chemical tankers, container ships, reefers and mixed cargo ships – in the world's biggest ports. With a versatile fleet of over 200 tugs, SM ...
Read More...

ROTTERDAM, Netherlands, 3196 KD
UMC has built a worldwide network of services specialising in affordable, flexible solutions for all classes of marine, offshore and naval vessels, rigs, platforms, FPSO's/FSO's, marine and mooring units. UMC delivers underwater and afloat Inspection, Rep ...
Read More...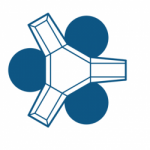 Turfmarkt 11, Leeuwarden, The Netherlands, 8911 KS
Recently the company Fleet Cleaner has made its innovative ship hull cleaning service available to all ports in the Netherlands. The extended availability was directly utilized with the hull cleaning of the Chiquita België vessel in the port of Flushing. ...
Read More...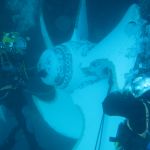 Albert Plesmanweg 35, Rotterdam, Netherlands, 3088 GA
FN Diving performs a wide variety of submerged quality work, have a look at some of our solutions.Our mission is to provide the highest quality underwater repairs maintenance and inspections for the international merchant fleet. Underwater Ship repairUnd ...
Read More...

Beneluxweg 4A,, Terneuzen, Netherlands, 4530 AL
Underwater, divers, Photographic, Inspections, CCTV/Video, Hull coating, Underwater hull cleaning, Propeller super polishing Blanking of sea chests & overboard discharges Installation of cofferdams Replacement of transducers & speed logs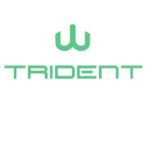 MR. F.J. HAARMANWEG 75, TERNEUZEN, Netherlands, 4538 AN
Underwater, divers, Photographic, Inspections, CCTV/Video, Hull coating, Underwater hull cleaning, Propeller super polishing Blanking of sea chests & overboard discharges Installation of cofferdams Replacement of transducers & speed logs