Korea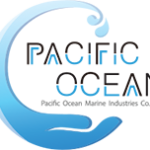 Underwater, divers, Photographic, Inspections, CCTV/Video, Hull coating, Underwater hull cleaning, Propeller super polishing Blanking of sea chests & overboard discharges Installation of cofferdams Replacement of transducers & speed logs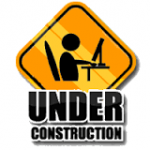 CHUKHANG-DAERO, 86BEON-GIL, JUNG-GU, INCHEON, Korea
Underwater, divers, Photographic, Inspections, CCTV/Video, Hull coating, Underwater hull cleaning, Propeller super polishing Blanking of sea chests & overboard discharges Installation of cofferdams Replacement of transducers & speed logs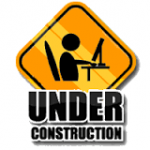 Underwater, divers, Photographic, Inspections, CCTV/Video, Hull coating, Underwater hull cleaning, Propeller super polishing Blanking of sea chests & overboard discharges Installation of cofferdams Replacement of transducers & speed logs

65-27 NAM HANG-DONG, 2GA, YOUNG DO-GU BUSAN 606-802 KOREA, Korea
Underwater, divers, Photographic, Inspections, CCTV/Video, Hull coating, Underwater hull cleaning, Propeller super polishing Blanking of sea chests & overboard discharges Installation of cofferdams Replacement of transducers & speed logs R

25, Daegyo-ro, Yeongdo-gu, Busan, KOREA, Korea
Underwater, divers, Photographic, Inspections, CCTV/Video, Hull coating, Underwater hull cleaning, Propeller super polishing Blanking of sea chests & overboard discharges Installation of cofferdams Replacement of transducers & speed logs R

SOUTH KOREA PUSAN
Tel:+82-51-4149300. Fax:+82-51-4130234
Divers underwater works.

17, Gupyeong-ro, Saha-gu, Busan, Korea
ALL-SEA UNDERWATER SOLUTIONS is one of the leading underwater ship repair and maintenance companies in the world. We offer a unique integrated service solution that includes underwater inspections, construction and repairs for a variety of marine industri ...
Read More...

SOUTH KOREA INCHON
Tel:+82-32-8810050. Fax:+82-32-8810050
Divers underwater works.

(GUPYEONG-DONG) 8, GUPYEONG-RO, SAHA-GU, Busan, Korea
Underwater, divers, Photographic, Inspections, CCTV/Video, Hull coating, Underwater hull cleaning, Propeller super polishing Blanking of sea chests & overboard discharges Installation of cofferdams Replacement of transducers & speed logs

(HANG-DONG 7(CHIL)-GA) 22, CHUKHANG-DAERO, 86BEON-GIL, JUNG-GU, Incheon, Korea
Underwater, divers, Photographic, Inspections, CCTV/Video, Hull coating, Underwater hull cleaning, Propeller super polishing Blanking of sea chests & overboard discharges Installation of cofferdams Replacement of transducers & speed logs

(GUPYEONG-DONG) 8, GUPYEONG-RO, SAHA-GU, BUSAN, KOREA, Korea
Underwater, divers, Photographic, Inspections, CCTV/Video, Hull coating, Underwater hull cleaning, Propeller super polishing Blanking of sea chests & overboard discharges Installation of cofferdams Replacement of transducers & speed logs R

27 Hong Gok ro Dong-gu, Busan, Korea, Korea
Underwater, divers, Photographic, Inspections, CCTV/Video, Hull coating, Underwater hull cleaning, Propeller super polishing Blanking of sea chests & overboard discharges Installation of cofferdams Replacement of transducers & speed logs R

JAUD BLDG #112-12, 2GA, BONGRAE-DONG, YEONGDO-GU, BUSAN, KOREA, Korea
Underwater, divers, Photographic, Inspections, CCTV/Video, Hull coating, Underwater hull cleaning, Propeller super polishing Blanking of sea chests & overboard discharges Installation of cofferdams Replacement of transducers & speed logs R

NO. 208, 10, Yeonanbudu-ro, 33beon-gil Jung-gu, Incheon KOREA, Korea
Underwater, divers, Photographic, Inspections, CCTV/Video, Hull coating, Underwater hull cleaning, Propeller super polishing Blanking of sea chests & overboard discharges Installation of cofferdams Replacement of transducers & speed logs R