Mexico

Divers Underwater works.Undewater works. Thickness measurement. CERTIFIED BY: ABS LR DNV BV & GL In-water survey. Divers Cutting and welding Cleaning Polishing Repairs to float Inspection and change of anodes Rescue Bathymetries Purchase-Sale Dredging ...
Read More...

J.B. Lobos No. 425, VERACRUZ, MEXICO, CP 91700
Divers Underwater works.We are a professional company in Mexico since 9 years ago with a crew with 20 years of experience. At present we are the supplier leader of UWI and THK services to ports in Mexico. Also we are certified by classification societies ...
Read More...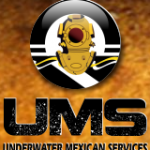 Velazquez de la Cadena No. 922, Veracruz, Mexico
Underwater, divers, Photographic, Inspections, CCTV/Video, Hull coating, Underwater hull cleaning, Propeller super polishing Blanking of sea chests & overboard discharges Installation of cofferdams Replacement of transducers & speed logs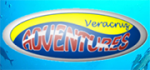 PINO SUAREZ 3191, VERACRUZ, Mexico, C.P. 91700
Underwater, divers, Photographic, Inspections, CCTV/Video, Hull coating, Underwater hull cleaning, Propeller super polishing Blanking of sea chests & overboard discharges Installation of cofferdams Replacement of transducers & speed logs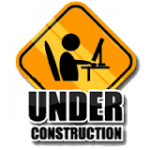 Fracc. 18 de Marzo, Ciudad del Carmen Campeche, Mexico
Underwater, divers, Photographic, Inspections, CCTV/Video, Hull coating, Underwater hull cleaning, Propeller super polishing Blanking of sea chests & overboard discharges Installation of cofferdams Replacement of transducers & speed logs

Arrayanes Lote 4, Manzana 14, Ciudad Industrial Bruno Pagliai, Veracruz Mexico, Mexico
Underwater, divers, Photographic, Inspections, CCTV/Video, Hull coating, Underwater hull cleaning, Propeller super polishing Blanking of sea chests & overboard discharges Installation of cofferdams Replacement of transducers & speed logs

Carretera Carmen-Puerto Real Km. 10150, Cuidad del Carmen, Campeche 24157, Mexico, Mexico
Underwater, divers, Photographic, Inspections, CCTV/Video, Hull coating, Underwater hull cleaning, Propeller super polishing Blanking of sea chests & overboard discharges Installation of cofferdams Replacement of transducers & speed logs R

ZAMORA NO. 1758, COL. CENTRO C.P. 91700, VERACRUZ, VER., MEXICO, Mexico
Underwater, divers, Photographic, Inspections, CCTV/Video, Hull coating, Underwater hull cleaning, Propeller super polishing Blanking of sea chests & overboard discharges Installation of cofferdams Replacement of transducers & speed logs R