Indonesia

Pesona View Blok B/4, Jl. Ir. H, Juanda, Depok, Indonesia
PT. CAHAYA KARYA BHAKTI SAMUDRA or well known as CAKRA BHASA is one of privately owned independent Indonesian Diving Company was established at Jakarta, July 08th, 1985 with Operation Office and base servicing is seven (7) days a week and twenty four (24) ...
Read More...

Pergudangan Margomulyo Jaya, Jl. Sentong Asri C6, Surabaya, Indonesia
JASALINDO reliably provides extensive underwater services ranging from Air and Mixed-Gas Diving, Salvage, NDT Inspection, ABS/BKI/BV Class Survey, Maintenance and Construction work, to providing select surface-deck and underwater equipment rentals.

JL.JEND. SUDIRMAN PASAR BARU, BALIKPAPAN, KALIMANTAN, Indonesia
PT.Lancar Rejeki Berkat Jaya offers a range of underwater diving services and project management to support our clients. From basic underwater survey, right upto a full inspection program and construction project using surface supplied diving and ROV (Rem ...
Read More...
Jl. Yos Sudarso Kav. 89, Jakarta, Indonesia, 14350
Prima Subsea Services Underwater Ship Husbandry includes: Class approved by ABS, LR, BV, NK, RINA and BKI.Underwater Welding In Lieu of Dry-Docking (UWILD)Propeller and tail-shaft inspectionHull cleaning and propeller polishingUnderwater repair (welding, ...
Read More...

Komp. Pergudangan 88 Block C5-C7, Jl. Raya Sedati Gede 88 Juanda Airport, Sidoarjo, Sidoarjo, East Java, Indonesia
Underwater, divers, Photographic, Inspections, CCTV/Video, Hull coating, Underwater hull cleaning, Propeller super polishing Blanking of sea chests & overboard discharges Installation of cofferdams Replacement of transducers & speed logs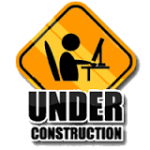 Soedarso, Batu Ampar, Batam, Indonesia
Underwater, divers, Photographic, Inspections, CCTV/Video, Hull coating, Underwater hull cleaning, Propeller super polishing Blanking of sea chests & overboard discharges Installation of cofferdams Replacement of transducers & speed logs