Bulgaria

Vlaykov 22, Varna, Bulgaria, 9000
Commercial diving services. Confined with the international diving and safety standards, our company offers a variety of quality underwater services, combined with timely reaction, adequate assessment of your task and a team of experienced specialists tha ...
Read More...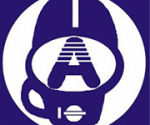 19 Kapitan Petko Voivoda, Varna, Bulgaria, 9000
Aquanaut" Ltd. Company was founded in 1989 by corporate file N 576/1989.The company is permitted and has a certificate from Bulgarian register of shipping , from Germanischer Lloyd No 17189 – HH/14.11.2006 and Bureau Veritas N DNS/2003/201/R1/CPI for unde ...
Read More...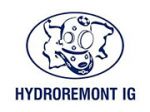 3, Hristo Botev Blvd, Varna, Bulgaria
Leading in professional diving activities in Bulgaria, established as performer of specialized underwater ativities, construction and reconstruction of hydrotechnical constructions. Underwater cutting and welding of metal constructions and reinforced con ...
Read More...