Malaysia

Lorong Binjai, Binjai 8, Kuala Lumpur, Malaysia, 50450
UMC has built a worldwide network of services specialising in affordable, flexible solutions for all classes of commercial, naval and offshore vessels and platforms. UMC delivers underwater and afloat Inspection, Repair and Maintenance (IRM) services.&nbs ...
Read More...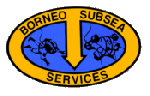 JALAN PATAU PATAU, LABUAN, Malaysia, 6879
We offer Commercial Diving Services to all relevant industry sectors.  Our extensive experience, proven track record and sizable client portfolio is ample verification of our success and competence... Underwater, divers, Photographic, Inspections, C ...
Read More...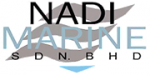 GELANG PATAH, JOHOR, Malaysia, 81560
Underwater Inspection in-lieu of Dry-Docking (UWILD)/ In-Water Survey (IWS)/ Underwater examination (UWE)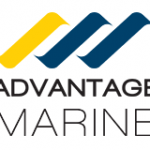 Setia 7, Taman Laman Setia, Johor Bharu, Malaysia
CLASS Survey (ABS, DNV/GL, BV, LRS, NKK, etc)Ship Husbandry Services - Hull Cleaning, Propeller Polishing, etc)Afloat Repair Services - Underwater Hull RepairsNDT WorksFabrication, Piping & Steel RenewalAccommodation Upgrading (Carpentry / Architectur ...
Read More...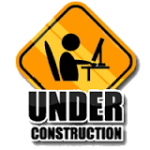 NO.589, JALAN IDAMAN 3/8, TAMAN DESA IDAMAN, 81400 SENAI,JOHOR BAHRU. MALAYSIA., Malaysia
Ocean21 Offshore Sdn Bhd specializes in top side, subsea inspection, repair and maintenance work. In support of the Oil&Gas as well as Marine industries. Our services includes subsea/diving inspection, engineering or installations, rope access plus ND ...
Read More...

KAWASAN PERINDUSTRIAN TIRAM, Masai, JOHOR, Malaysia, 81800
Unidive has an unwavering focus on Safety and Quality.No efforts is spared to improve the quality of our systems, hardware, software and technicians; so that we ensure the highest level of safety. The Safety of our technicians and specialists which transl ...
Read More...

38F, Level 2, Jalan Radin, Bandar Baru, Kuala Lumpur, Malaysia, 57000
As part of the strategy to vertically integrate our operations, we have ventured into the proVision of offshore facilities construction and installation and underwater services. These services are carried out through Alam Hidro (M) Sdn Bhd ("Alam Hi ...
Read More...

NO: 49, JALAN KEBUDAYAAN 27,, TAMAN UNIVERSITI, SKUDAI, , Malaysia, 81300
Dive Resources Sdn Bhd specialized in all inshore and offshore marine works. Originally based in Malaysia, we were able to solidify our knowledge in the ever growing offshore industry.  Our company has been involved in numerous projects around the Ma ...
Read More...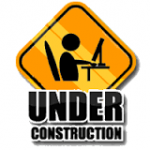 199 JALAN KASTAM, 42000, PORT KELANG, Malaysia
Underwater, divers, Photographic, Inspections, CCTV/Video, Hull coating, Underwater hull cleaning, Propeller super polishing Blanking of sea chests & overboard discharges Installation of cofferdams Replacement of transducers & speed logs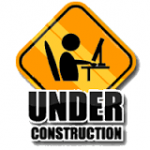 LOT 96, COURT LIGHT INDUSTRIAL PARK, JALAN DURIAN TUNJUNG, LABUAN, Malaysia, 82083
Underwater, divers, Photographic, Inspections, CCTV/Video, Hull coating, Underwater hull cleaning, Propeller super polishing Blanking of sea chests & overboard discharges Installation of cofferdams Replacement of transducers & speed logs