Chile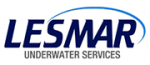 Parcela No.11, A5 Lt.A, Quilpue, Chile
It is a company of commercial diving established in Valparaiso (Chile) in 1991 by Leonardo Escobar Silva, who served as Diver Professional Salvage in the Chilean Navy from 1975 onwards, gaining great experience in different types of underwater operations ...
Read More...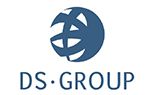 Cerro Esperanza Barros Arana 424, Valparaiso, Chile
Born in 2004 as "Sociedad Diving Service Ltda", performing commercial diving training. After a few years, they will incorporate new service lines primarily maritime rescue, salvage and commercial diving services forcing us to make significant ...
Read More...

Av. Francia 1001, Valparaiso, Chile
Underwater and Diving Services.Plant:  Ships Bottoms, Harbour and Offshore Facilities,  Hydroelectric Power Facilities & Others.Services:IW Survey In - Lieu of docking and for the purpose of extension of periodical docking Underwater Inspect ...
Read More...