New Zealand

25 Ashley Place,, Papamoa, New Zealand, +64-7-542-0951
Bay Underwater Services NZ Ltd is New Zealands' largest construction diving company with a range of equipment that exceeds all other dive companies in New Zealand.  We offer companies a competitive and diverse range of underwater services.  With ...
Read More...

Penrose, Auckland, New Zealand, 12547
DiveCo offers a diverse range of commercial diving and marine construction services to clients throughout New Zealand and the Pacific region.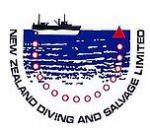 134 Gracefield Road, Lower Hutt, New Zealand, 30-392
Established in 1982 New Zealand Diving and Salvage Ltd (NZDS) has developed the reputation as a preeminent provider of innovative solutions and service excellence for inland water systems and the marine industry throughout New Zealand and the Pacific. Un ...
Read More...