ABS

BLK L, 67 PANDAN LOOP, Singapore, SINGAPORE
The Company is the first Singapore diving company to be accredited with the ISO 9001 and OHSAS 18001:2007 certifications from Bureau Veritas and the BizSAFE Star certification from Workplace Safety and Health Council, Singapore. We provide a full spe ...
Read More...
Block 3018 Bedok North Street 5, #02-18/19 Eastlink Light Industrial, Singapore, 486132
Commercial Diving Services (Singapore) Pte Ltd are one of the leading approved, certified and worldwide recognised professional specialists providing various kinds of underwater services and also rendering of mechanical,engineering and fabrication works s ...
Read More...

No.24 Third Lok Yang Road, Singapore
Dive-Marine Services was established in 1974, competitively positioned to provide a comprehensive and extensive range of underwater services.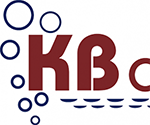 15 Changi, Singapore, 498765
KBA Marine Services Pte Ltd (KBAM) provides a range of subsea services for the inland/inshore marine and construction industry sectors. Underwater inspection in lieu of dry docking (UWILD) / In-Water Survey (IWS)/ Underwater examination (UWE)Accredited by ...
Read More...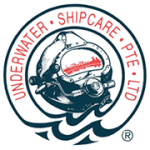 1 SUNVIEW ROAD, #02-40, Singapore
Underwater Shipcare (Pte) Ltd Singapore and Underwater Shipcare Sdn Bhd Labuan (UWSC) are independent Singapore and Labuan based companies specializing in providing underwater diving and maintenance services to the shipping industry in Singapore, Labuan a ...
Read More...

31 BUKIT BATOK CRESCENT, #01-34,, Singapore
Our team of qualified diving specialists and technical crew are experienced in providing commercial diving services, mobilization and demobilization of diving crew and equipment, and Remotely Operated Vehicle (ROV) services. Underwater, divers, Photograp ...
Read More...

59 SHIPYARD ROAD, JURONG, Singapore
Underwater, divers, Photographic, Inspections, CCTV/Video, Hull coating, Underwater hull cleaning, Propeller super polishing Blanking of sea chests & overboard discharges Installation of cofferdams Replacement of transducers & speed logs

29 Benoi Place, Jurong, Singapore, 629946
UMC has built a worldwide network of services specialising in affordable, flexible solutions for all classes of commercial, naval and offshore vessels and platforms. UMC delivers underwater and afloat Inspection, Repair and Maintenance (IRM) services.&nbs ...
Read More...