South Africa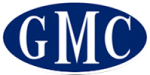 Cape Town, Durbanville, South Africa, 2693
GMC diving and salvage is a South African marine company founded in 1995 by Mr Adriano Guerrini . We provide commercial diving, marine and civil marine engineering services locally in South Africa as well as other African countries and deploy teams intern ...
Read More...

Alkmaar Road, Table Bay Harbour, Cape Town, SOUTH AFRICA
Cape Diving, a multi faceted company, has been providing a wide range of "one stop" services for over 50 years, to clients operating in the offshore oil and gas, shipping, marine and civil industries. Cape Diving is strategically located withi ...
Read More...

1 Belfast Road, Durban, Bayhead, South Africa, 4001
Underwater, divers, Photographic, Inspections, CCTV/Video, Hull coating, Underwater hull cleaning, Propeller super polishing Blanking of sea chests & overboard discharges Installation of cofferdams Replacement of transducers & speed logs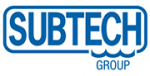 10 Rotterdam Road, Durban, Bayhead, South Africa
The Subtech Group is a specialised market leader in the provision of marine and sub-sea services throughout Africa. Our innovative culture, wealth of industry experience, together with our geographical reach and unparalleled range of services, enables us ...
Read More...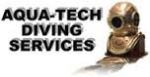 56 Dudley Road, Jacobs, Durban, South Africa
www.aquatechdivingservices.com
Aqua Tech Diving Services is a proudly South African owned diving company striving to be first of its kind with innovative ideas and technology within the commercial diving community. Though Aqua Tech Diving Services is based in Durban South Africa the d ...
Read More...

Alkmaar Road, Bay Harbour, Cape Town, Cape Town, South Africa
Underwater, divers, Photographic, Inspections, CCTV/Video, Hull coating, Underwater hull cleaning, Propeller super polishing Blanking of sea chests & overboard discharges Installation of cofferdams Replacement of transducers & speed logs