Argentina

Divers salvage underwater works.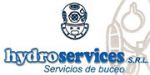 B/P ESTRELLA DEL SUR 1134, Mar Del Plata, Buenos Aires, Argentina
Hydroservices S.R.L. (L.L.C.) is a company of diving services located in Mar del Plata which, since 1982, specializes in civil works in harbors. Moreover, foreign and domestic ships receive support and underwater assistance in all of the country's harbors ...
Read More...

Boulevard Brown 1765, Puerto Madryn, Chubut, Argentina
MAR LIMPIO SRL is a company exclusively devoted to Rescue and Diving. Its owner and staff have specialized, throughout its professional history, in quickly and efficiently solving all jobs for which they have been contracted. Technology, equipment and mo ...
Read More...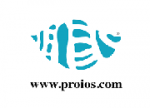 W. Villafane 31, Buenos Aires, Argentina
 PROIOS SALVAGE SA  Approval CategoryIn-water survey of ships and mobile offshore units

Approval In-water survey of ships and mobile offshore units