United Kingdom

Chandlers Ford, Eastleigh, United Kingdom, SO53 4TE
UMC has built a worldwide network of services specialising in affordable, flexible solutions for all classes of commercial, naval and offshore vessels and platforms. UMC delivers underwater and afloat Inspection, Repair and Maintenance (IRM) services.&nbs ...
Read More...

Western Wharf, The Docks, Falmouth, Cornwall, United Kingdom
Sub Marine Services Ltd is an independent company established in 1980 with its operational base, workshop, stores, offices and vessel berths based within the Falmouth Docks complex of A & P (Falmouth) Ltd in Cornwall, UK, situated at the entrance to t ...
Read More...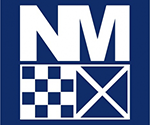 Belvedere Road, Lowestoft, Suffolk, United Kingdom, NR33 0PR
Commercial Diving UK & Ireland Marine Contractor. We are a leading provider of specialist marine services, vessels and equipment to the offshore, renewable energy, utilities, public and private sector. Diving Services are provided by the company in t ...
Read More...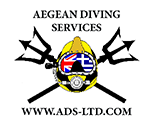 Talbot House,204-226, Imperial Drive, Harrow, United Kingdom, HA2 7HH
Aegean Diving Services Limited is a small, independent HSE registered diving contractor providing Services from operational bases in both the UK and Greece. Aegean Diving Services is equipped with a wide range of specialist underwater equipment, includin ...
Read More...

WARRIOR CLOSE, CHANDLERS FORD, EASTLEIGH, HANTS, United Kingdom, S053 4TE
Main office United Kingdom and Ireland: Underwater, divers, Photographic, Inspections, CCTV/Video, Hull coating, Underwater hull cleaning, Propeller super polishing Blanking of sea chests & overboard discharges Installation of cofferdams Replacement o ...
Read More...